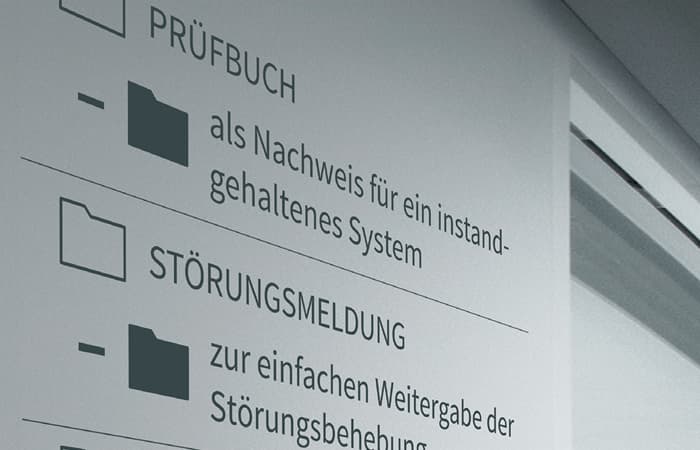 To ensure that emergency lighting functions properly from the start, the law dictates  that the entire system must be checked already during commissioning. Amongst other things elements of the back-up power supply, the battery compartment and the required nominal operating time are checked. The simulation of a power failure is also an important point when checking the system.
The documentation of the test is also regulated by law. All test logs, which are created during the inspection dates, are collected in a log book. In our technical article you can find out which documents must be presented.
Since there is not only federal legislation, but also directives of the provincial legislation, it is recommended to work together with an expert who can give you advice.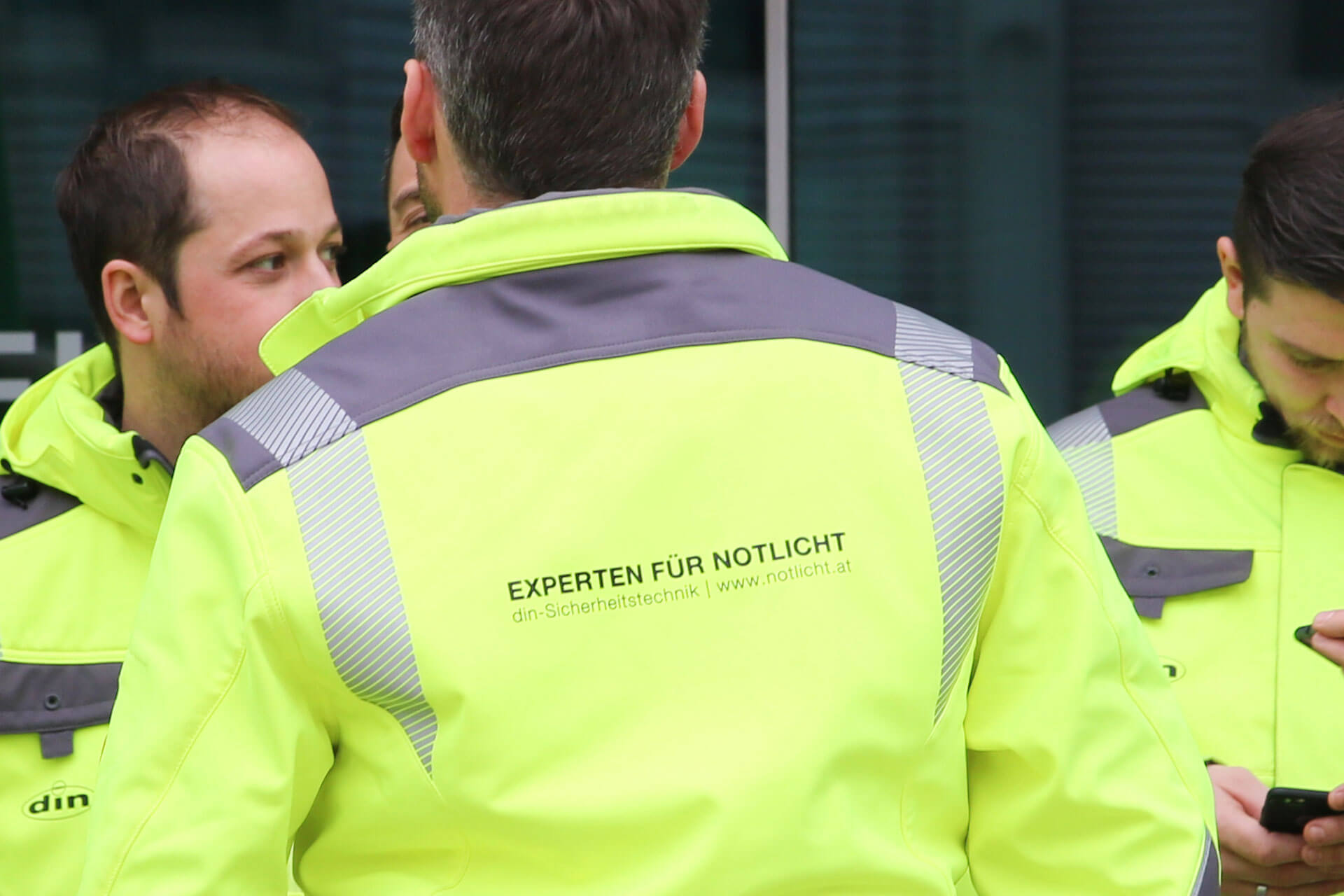 Experienced service technicians can take preventive measures to avoid major breakdowns by using their technical know-how and knowledge of standards.
In order to guarantee a long-term, cost-efficient operation, not only high-quality systems and energy efficient luminaires are required, bit also a reliable expert and partner who is flexible and competent and provides advice and support to ensure compliance with the law.
din-Sicherheitstechnik creates (also together with your electrician) a unique,  individual maintenance concept, which has been developed in the sense of a holistic "life-cylce thinking" and is therefore perfectly tailored to your requirements.