Milestones
Our milestones and what we're all about
Experts
for emergency lighting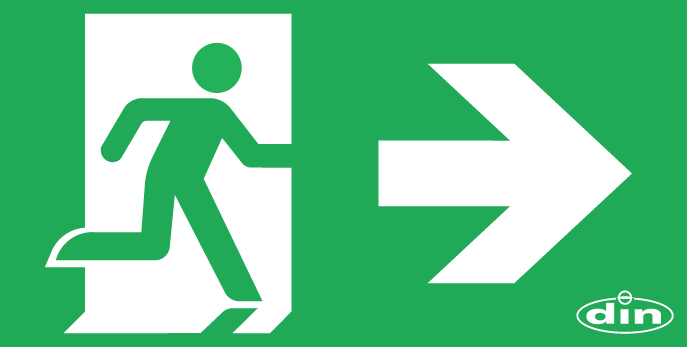 Concentrate on emergency lighting
We're passionate about emergency lighting
As a family business, the second generation is still completely dedicated to emergency lighting with our heart and soul! With our inventiveness, lateral thinking courage, as well as an unflinching concentration on our core competence of emergency lighting, we have been revolutionising the emergency lighting market for over 30 years.
No compromises
Quality
Development and production in Austria
Quality knows no compromise
Especially when it comes to human lives! Perfect quality and guaranteed functions over the entire life cycle are an absolute must for emergency and safety lighting. We have therefore had our own production and development department in Linz since 2001.
Innovation leader
The first to use LEDs for emergency lighting

The first in Europe to use LEDs for emergency lighting
New technology
In 2001, we used the first application of white high-performance LEDs in the emergency lighting industry in Europe. It was a risky step back then, as LED technology was still largely untested for user applications. Despite that, we wanted to be an innovation leader and invest in this new, more efficient technology. Nowadays, LEDs have become standard technology in the emergency lighting industry.
Availability when it matters
Locations throughout Austria
Our aim is to be available when it matters – throughout the entire life cycle. We are on site for you in all federal states in Austria, as well as abroad. We already have the industry's densest network of service technicians, field service and project managers.
din-
Full warranty
Guarantee without asterisks
50,000 h / 5.7 years
Our din full warranty goes beyond the statutory 2 years of warranty. We guarantee operation for 50,000 h – this corresponds to 5.7 years and applies to all components and without asterisks*. We can ensure this thanks to our in-house production, research and development, as well as our quality management. In the event of complaints, the cause is checked precisely and internal processes are also adjusted if necessary.
Energy-efficient
Solution

2 in 1: Emergency lighting and background lighting in one
Savings potential
Energy is a valuable commodity that we should all preserve. Modern LED emergency lighting is not just highly efficient to operate – using it as night and background lighting enables additional savings potentials in every building. No further investment. Do something good for you and the environment!
Individuality
Realising visions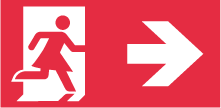 Your ideas
Our individual solutions
There are always possibilities for realising your project individually and, at the same time, not having to make any compromises when it comes to safety. We'll support you from the initial idea to implementation of your solution. Tell us your ideas!
Service and
Maintenance

Partners for the complete life cycle
Available on-site for you
Of course, we are also available on-site for you at weekends and on public holidays. A good feeling. Longevity and functionality depend on many factors that can be positively influenced in the course of annual maintenance.
Special light solutions
for rail infrastructure

Rail technology
din-Anlagentechnik GmbH
The subsidiary of din-Sicherheitstechnik can call on more than 30 years of experience in the emergency lighting industry. In order to be able to offer solutions for the high requirements in traffic infrastructure, we have been expanding our field of activity in the rail technology industry for more than 10 years. We bundle our components in order to develop customer-specific complete solutions: from emergency and safety lighting for tunnels and emergency exits and stations to safe rescue areas.
A sophisticated
Complete concept
Utmost system reliability
LED & system technology
In addition to the highest system reliability in the industry, with 50,000 h / 5.7 years full warranty, individually controllable lighting technology enables comprehensive energy efficiency measures to be implemented.
Show visions. Provide ideas.
din-visionLAB
Standards, laws and standard technology change continuously. With regular training sessions, we keep you up to date and discuss the solutions of tomorrow with you and other experts in the industry. Contact us for an appointment in our visionLABs.
The new
Emergency light

Our variable-direction escape route guidance (adaptive)
Escape route scenario switching
Our variable-direction escape route guidance (adaptive) that we developed in-house increases safety in buildings demonstrably. If an escape route is impassable, it is marked as blocked – but this is only one of many possible applications. The escape route scenario switching meets the latest state of research and technology and is therefore not only the future, but rather THE NEW EMERGENCY LIGHT.
Increased functional integrity
in the event of a fire

For increased functional integrity in the event of a fire
Our E30 solutions
When fires occur, emergency lighting systems need to be more resistant than all other facilities in the building. Our E30 solutions guarantee the function of technical safety systems for a period of at least 30 minutes in the event of a fire.
mySU App
Our software solution
Practical software solutions for everyday life
mySU App
With our mySU app that we developed in-house, you have the operating statuses of your emergency lighting systems available at a glance anywhere and at any time. On a user-friendly user interface, you can monitor your systems in one or several building locations remotely.
Emergency lighting for
Potentially explosive areas

Emergency lighting with ATEX certification
INDUSTRY Ex X32
Our solutions for potentially explosive areas are ATEX-certified – this certification stands for high requirements for the quality of our products and the corresponding quality assurance. Our INDUSTRY Ex X32 that was developed in-house and the knowledge acquired as part of this makes us a knowledge bearer for matters regarding emergency lighting in the Ex area.